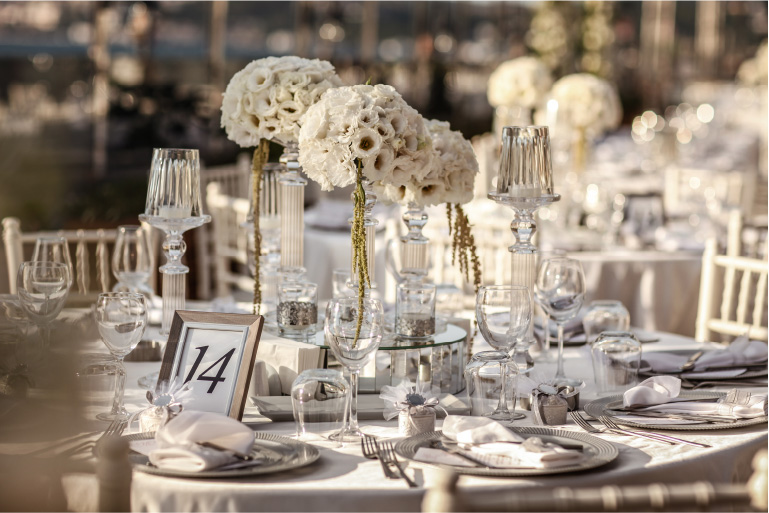 In direct cooperation with the Restaurant Manager, the Banqueting Manager is responsible for all events: seminars, cocktails, meetings, conferences, weddings, etc. within a hotel.
The Banqueting Manager is an outstanding organiser!
An important part of the Banqueting Manager's activities consists of organising and managing customer events, including the rental of the desired location (which depends on the event and the number of people), catering, procuring extras, and ancillary services (computer equipment, music, flowers, etc.) to make the event a real success.
He or she will also be responsible for managing costs and revenues, drawing up provisional budgets so that the services offered best meet the customer's needs, etc. As a good manager, he or she supervises a versatile team and monitors the quality of services and the proper organisation of the various tasks to be carried out on D-Day.
The key to success in becoming Banqueting Manager
Education: Bachelor's degree or diploma in hospitality and/or restaurant management, then a master's degree in management and administration. Professional training at specialised schools is also possible. Complete fluency in English is essential.
Choice of establishment: This position exists at high-end establishments (five-star and luxury) with reception rooms and lounges, meeting rooms, auditoriums, or conference rooms.
The path to success: It is most commonly attained through a position in the catering or sales department, such as Restaurant Manager or Business Manager. It is interesting to do internships in these two departments in order to possess all the skills necessary for this important position.
1st year: 
Restaurant: Back Waiter or Assistant Dining Room Manager. This will allow you to develop your sense of customer relations and to fully understand the organisation of a hospitality establishment. It would also be very interesting to spend some time in the kitchen to understand the work, organisation, and codes of these teams before moving to the dining room.
2nd year: Sales Department or Assistant Dining Room Manager. This will allow you to understand customer needs and start organising an event.
3rd year: Assistant Banqueting Manager. This will immerse you in organising a department or an entire unit, including event management, customer relations, personnel management, and budget management.
30 years of experience in the international hospitality industry, the culinary arts, and student training and support allow the TALENT DEVELOPER team to draw from a large network and support you in your professional plan.